You are hereHungary Charity
Hungary Charity
---
HUNGARY
Made a financial contribution to St. Camil House for elderly Hu8ngarians and maiden mothers in Romania.
Donated food and clothing to 50 families in the poorest areas of the Country.
Helped the Foundation for the School of Therapeutic Care through a financial donation.
Hosted an International Investiture attended by over 200 people.
Helped a local church throughout the year with the printing and distribution of their newspaper, with a financial contribution, and the donation of food vouchers.
Provided food to 25 needy families, with each package containing 150 pounds of food. Used clothing was also provided to those in need.
Donated clothes, shoes, and sports equipment for children in one community, and made a financial contribution to the town mayor for their fire engines.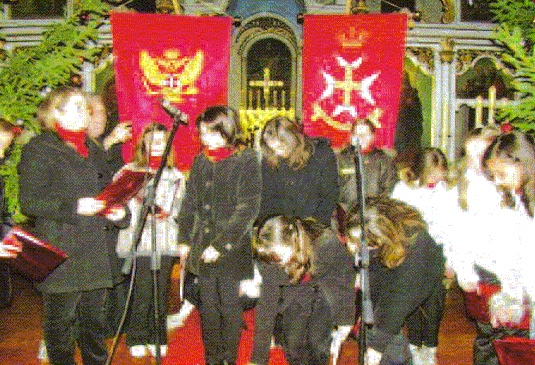 Residents of Mucsony, in one of the poorest parts of Hungary, were treated to a Christmas
performance by a choir and received food and clothing that were arranged and donated by
the Priories of St. Imre and the Danube.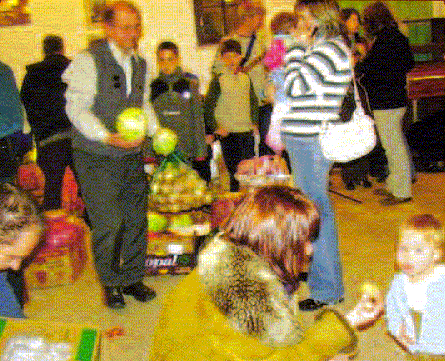 Our Knights and Dames donated food and clothing to many families in need throughout the country.

Members of the Grand Priory organized many events to help some of the poorest people in Hungary
through the donation of food, clothing, and financial assistance. Entertainment was also provided at
many of the events.